Italy: a market with enormous potential
Italy has a population of 60 million people and the quality and standard of life is high. It's one of the most industrialised countries in Europe. Our staff is highly qualified, focused on research and development, with great innovation spirit. We are located in a strategic area. The Italian political, economical and social strategy is open to international investments.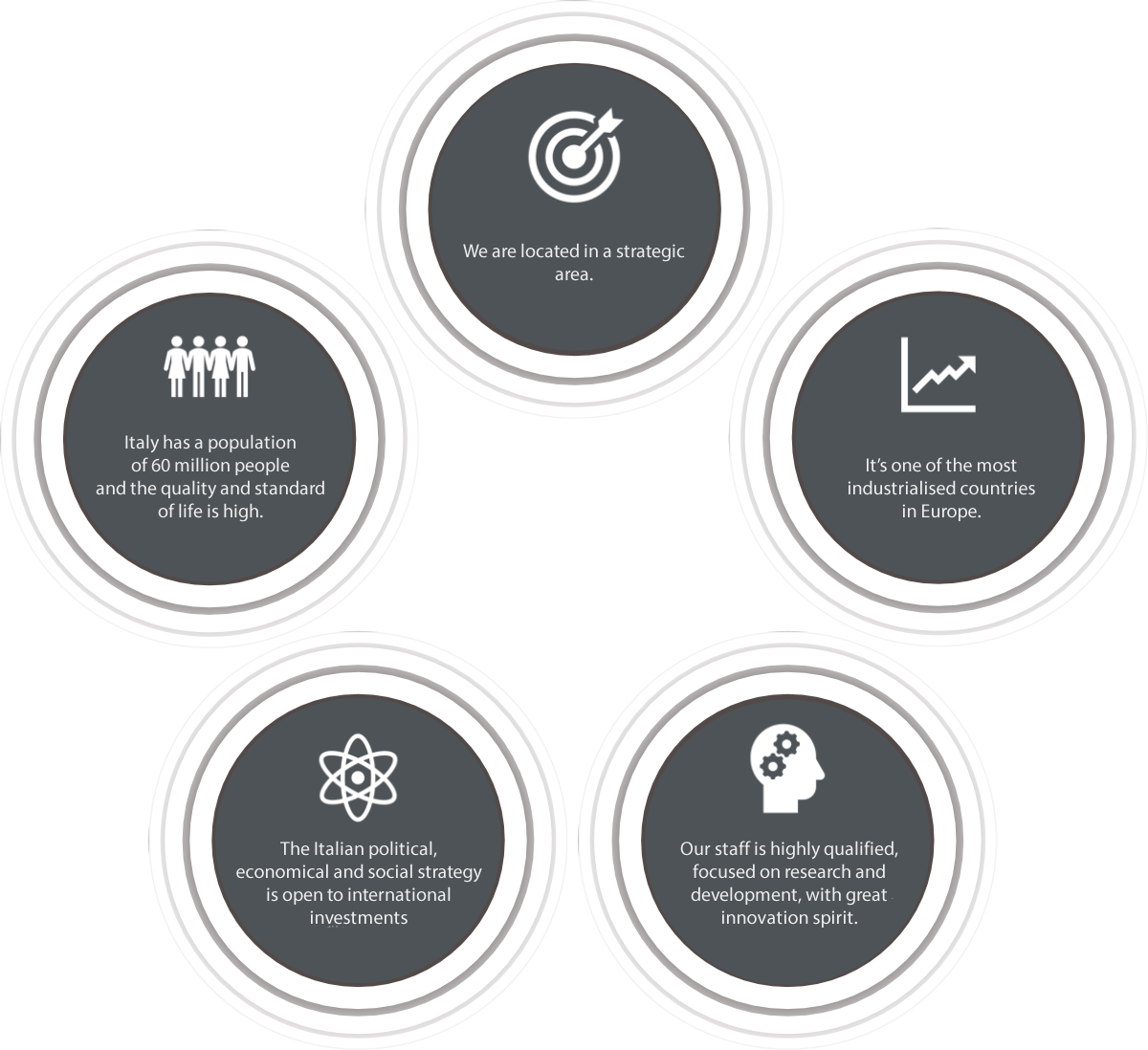 Some information about Italian renewable energy market
1The national energy strategy (SEN) is focused on renewable energy and on the reduction of greenhouse gases
2Subsidies and tax savings for energy efficiency investments are one of the most convenient in Europe.
3The Italian market is highly oriented on environmental issues
4Investments in renewable energy in Italy have been continuously growing